Tired of having hundreds of companies filling up inboxes with undesired advertising e-mails, consumers have taken action a while ago. However, statistics show the effectiveness of this channel of communication: according to Data & Marketing Association, two thirds of all clients have done a purchase as a direct result of an e-mail marketing message.
We asked ourselves: what can we do for them to stop avoiding our e-mails? In the following paragraphs we summarize 7 tips for the creation of effective e-mail marketing campaigns.
Build real relationships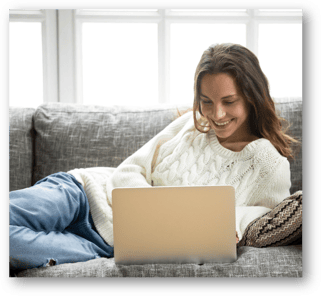 It is no news that building relationships on trust and mutual benefit brings various benefits, among them, the customer's attention.
Therefore, building the relationship on a personal and respectful way, makes your audience feel respect towards your company. They probably will be more willing to answer your phone calls and future e-mails.
To achieve this, it is not necessary to have years of expertise in the areas of sales and marketing: long term success starts by building a network of professional contacts and nurture it from the beginning, at the pace your audience wants and the content they seek.
Publish relevant content
Alongside technological advances, the customers' demands were also growing. Taking that into consideration, content generation that aligns to their needs and interests is one of the smartest strategies to capture them.
In fact, according to a survey run by HubSpot, hundreds of sales representatives agreed that inbound marketing brings the most sales opportunities; it is even above references and mouth-to-mouth promotion.
Omni-channels
Once you have created a network of professional contacts in the online world as well as the in the offline world, you will be ready to combine your e-mail marketing strategy with other means of communication such as social media. Considering that getting to your customer's inbox is becoming harder every day, a combined campaign can serve as a good solution.
Those sales pitches…
You would be surprised of the number of sales specialists that still send out to their potential customers their sales pitches via email, even when the low reply rate has already made it clear that it is an ineffective way to capture them.
So, how can we solve this? A natural journey consists of, firstly, determining which are the needs of the prospects before sending them an offer. The next step, using those segmented databases, is to send them short content that focuses on their needs and preferences.
Be aware of signals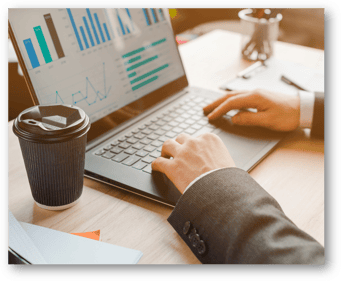 Instead of starting off your day sending out undesired e-mails to prospects that never asked for that type of messages, you could start by measuring certain signals about what is going on currently on your website, revising past e-mails that were sent, or checking your social media profiles.
Nowadays, the ever-evolving technologies offer a wide variety of online marketing tools which facilitate the monitoring as well as the analysis of the consumer's behavior. This way, for example, you will be able to learn about their interests as they navigate through your website and ask questions.
Be ready to get contacted
Generally, before contacting the sales team, consumers navigate through your website. In these cases, the secret to obtain positive results relies on the online marketing specialists as they create conversations in the early stages of the sales process so that clients can get in touch immediately.
To accomplish this, some options include:
Implementing a live chat on the website.

Let buyers schedule appointments with the sales team in a calendar that is publicly available for them.

Having a traditional contact form displayed across your website multiple times. More importantly, having an immediate response to the contact request submitted by the interested.
Overall, the objective is that whenever clients want to get in touch with you, being available online or having short reply delays is key to engage your client.
Optimize your messages
Your e-mail marketing strategy can keep improving every day. It is important that you are willing to try different messaging styles and analyze which are the ones making the most impact.
An action like A/B testing, which can be done in the majority of e-mail marketing tools, is great way of improving the opening rate and click-thru rate of your campaign. Moreover, it is worth trying sending messages in different times of the day on different days of the week, given that the consumer is constantly evolving and something that worked last month may need to be changed for the following one…
In conclusion, these are just a few examples of actions that we can apply in our everyday work life to remain competitive in an ever-changing environment. The key to success is in listening to our customers because they are the ones that will tell us what they need and, therefore, with this information, we will be able to market to them effectively.
Adapting to change quickly and having a responsive sales team are attributes that will help us provide a satisfactory service and stand out from the competition.