What is Inbound Marketing?
Inbound marketing is a commercial methodology that seeks to attract potential customers through valuable content and personalized experiences, nurture and educate them with the data they seek and convert them into customers. Inbound Marketing seeks the resolution of real problems.
The explosive growth of inbound marketing
Any company looking for growth thinks about incorporating some digital marketing action. In this scenario, in-company marketing teams have a unique challenge with very varied tasks:
Generate leads
Be co-responsible for sales
Manage a complex network of technology tools
Execute and monitor various distribution channels such as social media, blogs and emails.
Define positioning, content related to products and services, among other tasks.
As a result, an area is built in which technology is needed, metrics are evaluated, content for both external and internal use is developed and business processes are built. The less was invested in the past, the more difficult it is to regain ground: technologies applied to marketing evolve at the speed of light.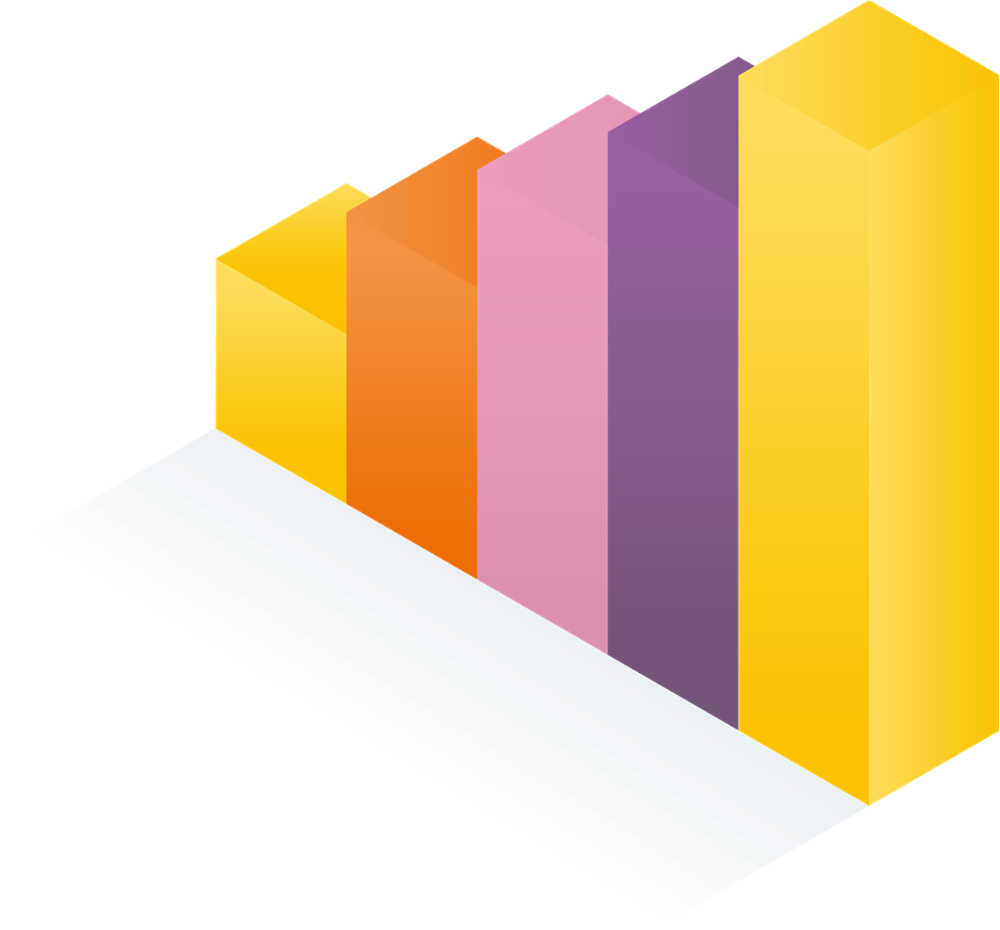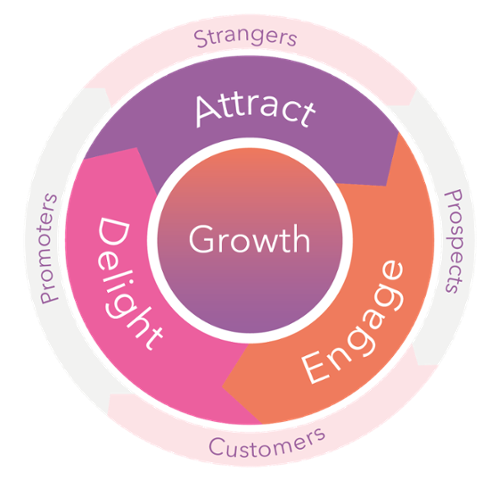 The most used methodology in digital marketing today in the world is Inbound Marketing, i.e attraction marketing. This approach aims to grow your business by creating meaningful and lasting relationships with consumers, prospects, and clients. There are three stages where this methodology is applied:
Attract: attract the attention of the right people with valuable content and conversations that strengthen your position as a reference on a topic of interest.
Interact: offer people information and solutions that take into account their needs and objectives, to increase the probability that they will buy your products and services.
Delight: provide help and tools to customers to enable them to succeed with their purchase.
It is important to attract consumers with content that allows them to achieve their goals in each and every stage of the journey they take with your company.
When a customer is successful and tells others about it, it sparks the interest of potential investors, which creates a circuit that automatically feeds and empowers your business. This is how the inbound methodology supports your flywheel.
When we think of the more traditional Marketing and Sales models, the vast majority of companies continue to do Outbound, the traditional method that we all know.
This methodology focuses on promoting the product towards the consumer so that they are aware of its existence and benefits: a loudspeaker coupled with illuminated banners. At a time when there was no other option, flooding the environment with advertising and messages in the mass media was most frequent. When it was possible to start segmenting - magic word if there were any - specific actions began to be organized for each target or particular niche.
Companies no longer go knocking door to door with brochures in search of qualified leads, but they invite them to approach by choice. It works with a nutrition process from the first moment a buyer persona identifies their problem to solve until they become a customer. Say goodbye to invasive marketing!
Typically, Outbound and Inbound are believed to be antagonistic, but they are complementary. The combination of Inbound and Outbound is perfect, especially in the first 18 months of marketing. Then you can choose to:
Stop contacting 100% of your data base: you know exactly who to contact within the sales funnel for each topic. Build long-term relationships with prospects on their favorite channels (email, bots, live chat, or messaging apps like WhatsApp).
Minimize your investment in advertising guidelines: If you produce relevant content, they find you without paying for it. Use SEO and content software to build a strong search authority and rank well on the topics that matter most to your prospects.
Your website or virtual window: how far to invest?
Inbound Marketing involves educating by personalizing content through a website with relevant information. It's like a virtual salesperson, available every day, all day. Imagine yourself: you are looking to renovate your house by painting it: what paint? How many liters? What colours are there?
The one who gives you an email or a phone maybe pass it by because how can they show you the color palette by those means?
Now imagine that you find all that with 5 or 6 clicks and you can also combine the colors you want to obtain exactly the desired color. What if that information reaches you while you browse your social networks? Even better.
It is essential to have a good content strategy, but also an excellent distribution plan, especially up-to-date. For example, using Facebook is not the same as using Instagram or Twitter.
If you want to know who your ideal clients are, we have a blog for you.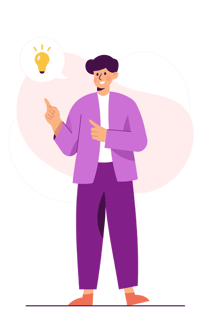 Why HubSpot?
It is one of the CRM automation platforms that has grown the most in recent years in Spanish and with a Support team also in Spanish. They were the most innovative when applying artificial intelligence in marketing. A picture is worth a thousand words ... take a look at it now!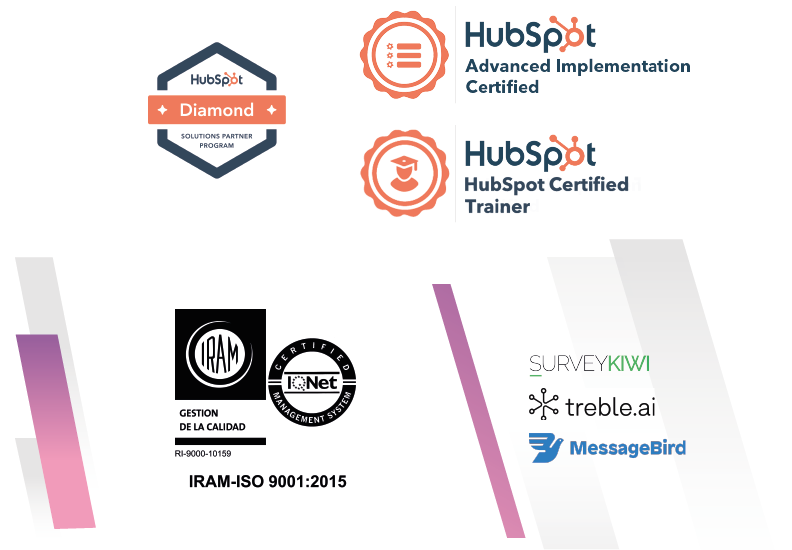 Advanced Implementation Certified Partners, the only agency in LatAm certified to implement, integrate and migrate data.
HubSpot Diamond partner. treble.ai premium partner. Survey Kiwi premium partner.
What our customer thinks about working with us: